Late Model Peterbilts, Class 8 Trucks, Construction Equipment, & Other Items.
Contact Us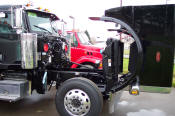 New Glider Kit Assemblies. Information, Prices, & Pictures.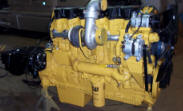 New / Used Engines, Transmissions, Cabs, Hoods, & More...
Jerry Hoover -Owner
(330) 878-6630
Hours: Monday through Friday 8-5
Your question has very likely been asked before! We are happy to try and help you out but we receive hundreds of calls every week so please look for an answer here before calling. Thank you!
Peterbilt, Peterbuilt, Peterbilts, Kenworth, trucks, Glider Kit, Peterbilt Glider Kits, semi truck, 389 peterbilt, kenworth w900, peterbilt part, truck engine, cat engine, caterpillar engine, cat 3406e, C15, c12 cat, cummins, jerry hoover, hoovers, hoovers truck, hoovers truck sales, hoovers truck equip, hoovers truck equipment, freightliner, international, used trucks, truck repair, truck body repair, peterbilt body shop, truck body shop, peterbilt hood repair, 389, w900, w900l, Glider Assembler, Glider Kit Price, Glider Cost, Assembly, Assembler, Costs, Glider Kit Savings, 6NZ, Glider,