About Our Company:
Jerry Hoover, the owner and founder of Hoover's Truck & Equipment LLC, was born in Lebanon County, Pa and raised on a large farm where he got introduced to large machinery at a young age. Marriage took him to Ohio in 1981 where He was occupied as a farmer and custom operator until the age of thirty. In 1985, Jerry rented a shop in Hartville Ohio and started to rebuild late model Peterbilt and Kenworth Trucks. In 1989 a new 12,000 sq. foot shop facility was built at Hartville. That facility was sold in the Summer of 1995 and the new current facility built in Dover, Ohio in the fall of 1995.
Through the years we have primarily specialized in total loss restoration of Peterbilt & Kenworth trucks. But with the implementation of Tier IV emissions in 2008; the poor fuel economy & lack of reliability greatly reduced the resale value of late model trucks, which made rebuilding unprofitable. At the same time this created a crucial need for glider kit assembling allowing individuals and companies to re-use their existing components, but with a new cab & chassis.
While glider kits have been available since the 80's and our first glider built was a 1986 Kenworth T600, the need was not as great because of the option to buy the same truck new. Glider building is not about circumventing emission laws, but to provide a cost effective way for people to continue freight hauling without the breakdowns and poor fuel economy new emission engines are plagued with. As newer engines are fine tuned and the options for alternative fuels increase, gliders may eventually phase out but that does not appear to be in the near future. Currently there are too many individuals running time sensitive loads such as hot tar, concrete, etc. that cannot afford to be delayed by "limp mode", not only does that ruin their schedule, they also lose their contracts. Even with warranty coverage, incurring down time and making truck payments, while the truck sits in the shop for warranty repairs is prohibitive to owning a new emission truck.
We still rebuild several late model trucks every year, as well as some heavy equipment with fire, flood, or collision damage that we can restore and resell as our schedule permits. Due to the invariable situation of investing more time, parts, and money then desired, we try to stay with 1-2 year old projects as opposed to restoring older trucks without a consistent resale value.
Currently we have rebuilt more than 900 major wrecked trucks and built more than 400 glider kits.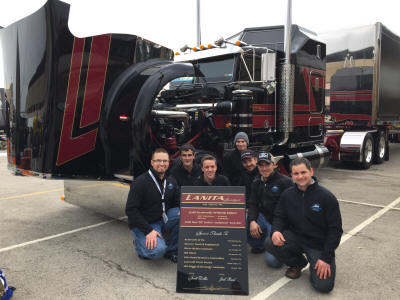 Our goal is to provide the highest quality product while maintaining a reasonable rate!
---
Before & After Pictures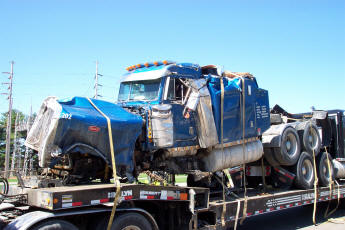 Peterbilt 379 Rebuild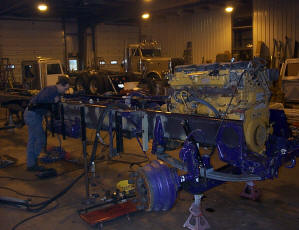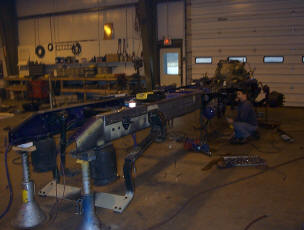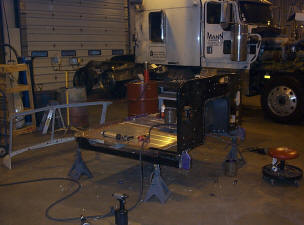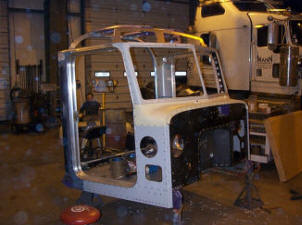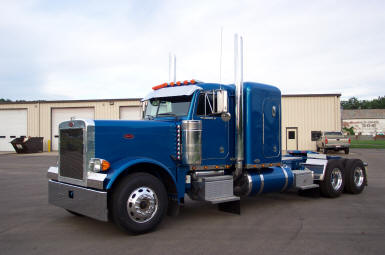 ---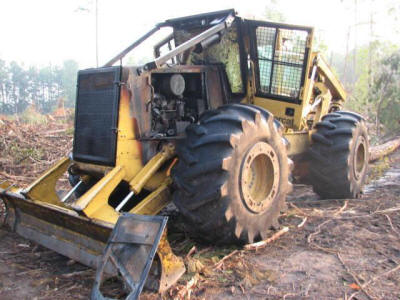 TigerCat Forestry Skidder - Fire Damage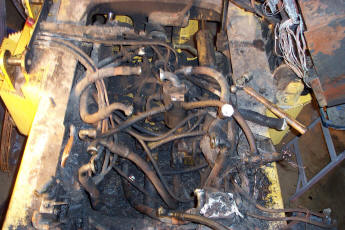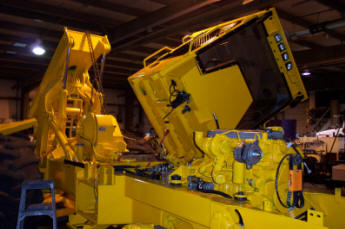 ---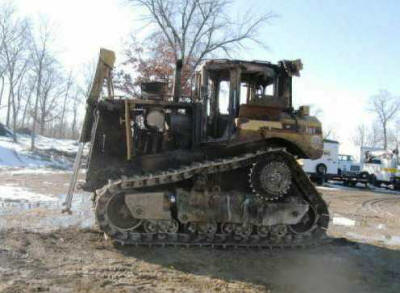 Cat D8T Dozer - Fire Damage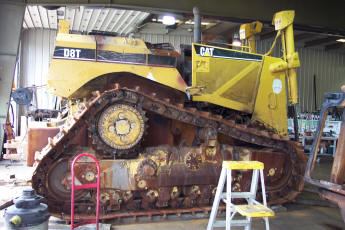 ---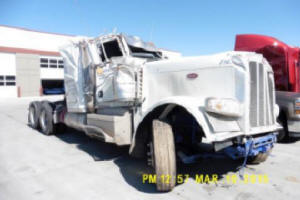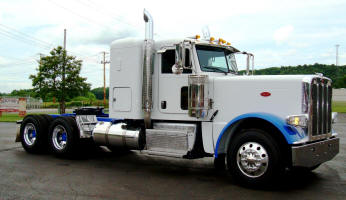 2014 Peterbilt 389 Rollover Rebuild
---
More Than 1,000 Trucks Repaired & Over 400 Glider Kits Built!
Jerry Hoover - Hoover's Truck & Equipment LLC
6651 Baertown Rd, Dover, Ohio 44622
(330) 878-6630
Along I-77 1/4 Mile of Exit #87
---
Follow us on
Facebook
to see the latest!